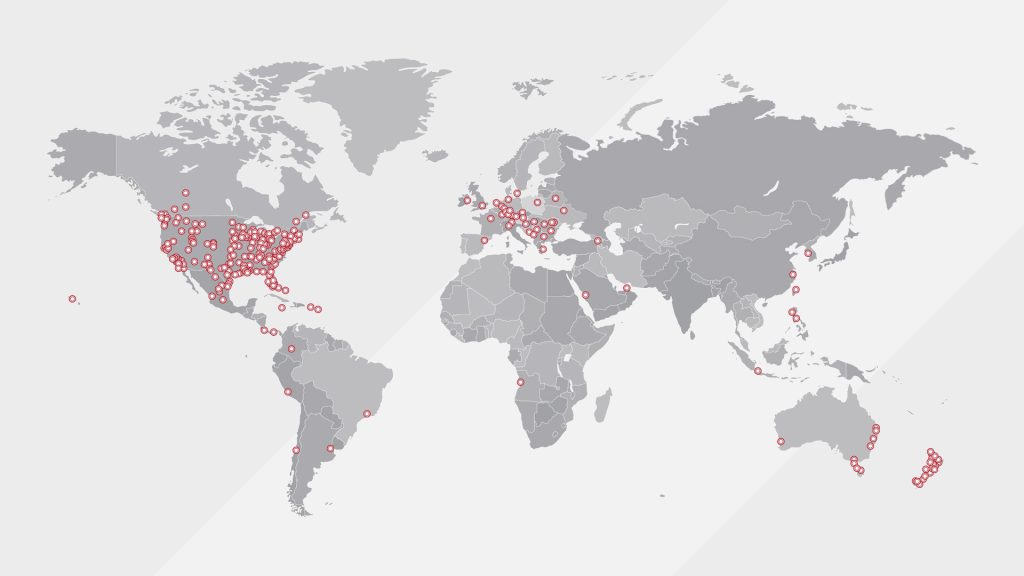 Our NAI partnership
As the world's only managed network of independently owned commercial real estate firms, New American International (NAI) works together to help clients strategically optimize their assets throughout the world. We have immediate access to over 5,100 professionals working out of 300 offices in 55 countries throughout the world. The NAI Global Network has annual sales and leasing transactions of $20 billion and manages 200 million square feet of property. As an organization, NAI Global actively reinforces this industry-leading platform of local market knowledge and leadership, providing support and services that yield seamless integration and the consistent delivery of exceptional services to clients.
As a member of this network and Central Pennsylvania's oldest and largest exclusively commercial industrial real estate brokerage firm, our professionals are among the most experienced and successful in the business. Like no other network, we are global in our thinking, yet local in our approach.
Whether you need to buy, sell, lease, finance, or manage commercial property in your town, across the U.S. or in Asia, Europe, Latin America, and beyond, NAI CIR is your local point of entry into a world of creative solutions in commercial real estate.