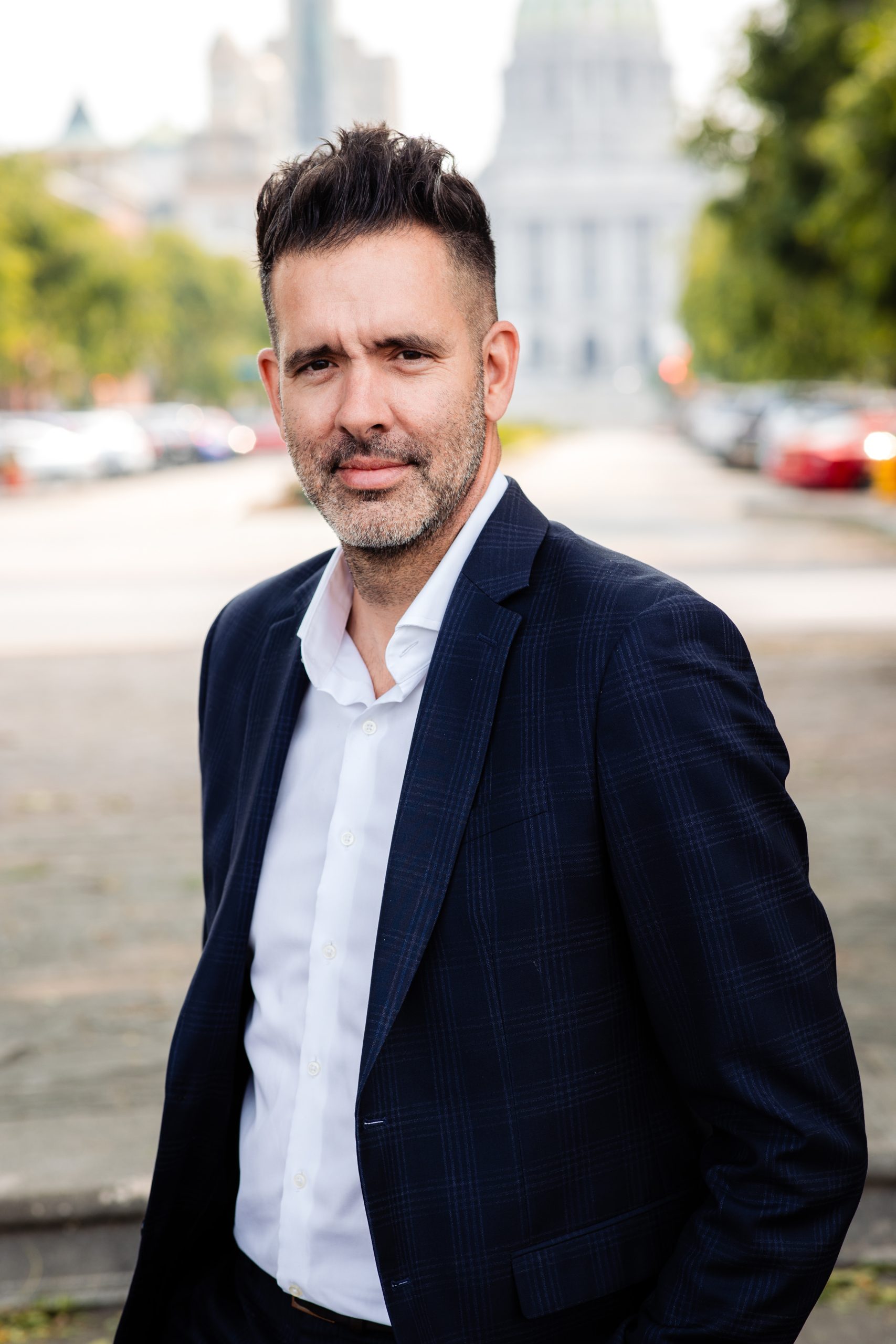 Nik Sgagias
Partner
---
+1 (717) 761-5070 x 154
 +1 (717) 439-9453
+1 (717) 975-9835
---
Scope of Service Experience
Following a 15 year career as a business owner and real estate investor, Nik joined NAI CIR in 2009. A lifelong resident of Central Pennsylvania, he was raised in a business atmosphere with a family that owned numerous restaurants throughout the area. His extensive business background instilled the knowledge and attention to detail required by his clients for their real estate needs, including listing, leasing, purchasing or selling commercial assets. Nik became a partner at NAI CIR in 2015.
Background & Experience
Nik specializes in retail and investment brokerage, both acquisitions and disposition requirements. His experience covers all aspects of real estate brokerage and consultation, including pad sites, assessments of business property requirements, on-site equipment assessments, as well as state and local licensing regulations/requirements. Nik understands the importance of customer service and his goal is peace of mind for each client in each real estate transaction. Nik has extensive business acumen from his ownership in multiple Central Pennsylvania businesses.
Professional Associations & Designations
International Council of Shopping Centers (ICSC)
Greater Harrisburg Association of Realtors (GHAR)
Pennsylvania Association of Realtors (PAR)
National Association of Realtors (NAR)
Pennsylvania Restaurant & Lodging Association (PR&LA)
Pennsylvania Licensed Beverage & Tavern Association Licensed Salesperson, State of Maryland
Significant Sale Transactions
Mid Penn Bank Headquarters, 27,000 SF Office Sale – Harrisburg PA
Mid Penn Bank Campus, 28,000 SF Office Sale – Harrisburg PA
Multi-tenant Office Investment, $3,000,000 – Camp Hill PA
Office Sale – 1015 Mumma Road, Lemoyne, PA
Centric Bank, New Retail Location, $1,500,000 – Hershey, PA
Retail Investment Sale, 73,000 SF, $5,500,000 – Selinsgrove, PA
Event and Wedding Venue, 12,500 SF on 58.8 AC, $1.8M – Bedford, PA
Former Felicita Event and Wedding Venue, $810,000 – Fishing Creek Valley Road, Harrisburg, PA
Mount Hill Tavern, 6,000 SF on 4.75 acres, $1,650,000 – Colonial Road, Harrisburg, PA
Former Quarter Restaurant, 15,000 SF, $612,500 – N. Second Street, Harrisburg, PA
Former Ceoltas Irish Pub, 13,700 SF, $770,000 – N. Second Street, Harrisburg, PA
Former Perkins Restaurant 4,720 SF, $1,110,000 – Lancaster, PA
Former Eat n' Park Restaurant, 1.7 AC, $1,700,000 – Harrisburg, PA
Arooga's Grill House and Sports Bar Location, $1,668,000 – Lancaster, PA
Arooga's Grill House and Sports Bar Location, 10,000 SF – Shippensburg, PA
Former Waffle Restaurant Sale – Chambersburg, PA
Former Harbor House Crab Property Sale – Carlisle Pike, Mechanicsburg, PA
Restaurant, 13,365 SF, $950,000 – King Street, Shippensburg, PA
Real Estate and Liquor License Sale, 6,000 SF, $1,500,000 – Whitehall, PA
Hoss's Sale/Leaseback, 9,800 SF on 1.7 AC, $1,400,000 – Chambersburg, PA
Real Estate and Restaurant Business, 8,260 SF on 5.71 AC, $1,400,000 – York, PA
Restaurant Sale, 6,500 SF, $1,589,000 – Whitehall, PA
Restaurant Sale, 10,000 SF, $780,000 – Annville, PA
Restaurant Sale, 9,430 SF – Chambersburg, PA
Brewery Sale, 10,000 SF – Lafayette Hill, PA
Significant Lease Transactions
Restaurant Lease, 9,000 SF, $1,250,000 – Hanover, PA
Sheetz Ground Lease – Harrisburg, PA
Ground Lease, 2 AC, $2,100,000 – Harrisburg, PA
Mid Penn Bank Branch Lease – New Holland, PA
Centric Bank Headquarters & Branch Ground Lease – 4320 Linglestown Road, Harrisburg, PA Walmart Out Parcel Lease, 8,800 SF on 1.7 AC – Chambersburg, PA
Retail Lease, 73,000 SF – Selinsgrove, PA
Family Health Council of Central PA Headquarters, Lease Negotiation – Camp Hill, PA