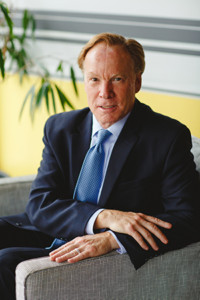 Joseph A. Bedard
o +1 717 761 5070 ext. 119
m +1 717 579 6889
f + 1 717 975 9835
Scope of Service Experience
Joe has been associated with NAI CIR, the largest commercial industrial real estate firm between Pittsburgh and Philadelphia, since 1988. Joe is a sales leader with a volume of $15 to $40+ million per year including Salesman of the Year twice. Prior to joining NAI CIR, Joe was a District Account Supervisor for Hershey Foods Corporation.
Joe currently specializes in Office Sales & Leasing, Investment Sales, Industrial Leasing & Sales, Land Sales. He also provides Buyer, Seller, Landlord and Tenant representation services with 2.75 million SF of office transactions and over 3 million SF of industrial transactions.
Education
West Virginia University, Cum Laude
Bachelor of Science in Business Administration and Marketing
Professional Associations & Designation
-Society of Industrial & Office REALTORS (SIOR) 1996-2017
– Pennsylvania Association of REALTORS Greater Harrisburg Association of REALTORS
– Industrial Commercial Investment Council – Chairman/1995
– Former Eagle FC Assistant Soccer Coach-1999-2004
– West Shore YMCA Board 2001-06 (Annual Fund Campaign Co-Chairman 2004-06)
– West Shore Chamber of Commerce 1988-present
– Harrisburg Regional Chamber 1988-present
– Founder of "Share Kids Books" a Non-Profit distributing over 445,000 kids books FREE 2004-present
– Capital Region Literacy Council 2006-present & Board Chair 2010-present
Transaction History
– 3035 Ritter Road Mechanicsburg Office Investment Sale 56,566 SF $10.115M
– Pennsylvania Emergency Management Agency (PEMA) Lease – $13.1M
– Health America Lease – $19.4M
– Conrail Building Sale – $5.5M
– Penn State Geisinger Headquarters Lease – $3.2M
– Norfolk Southern Division Headquarters Sale – $3M
– 1700 Bent Creek Blvd Office Sale-$7.35 M
– PMSLIC Office Lease-$5.37 M
– GL Noble Denton Office Lease-$5.78
– M Allen Distribution Industrial Leases-over $10 M
– RSM Associates $6M Office Lease, $6.5M
– Office Lease & numerous others C-III Disposition Asset Sales Numerous Medical Office Building Investment Sales 11,000 to 60,000 SF
We Take Your Business Personally
NAI Global Member firms are owned and operated by local market leaders which means they have far more at stake than the average commercial real estate brokerage: as owner-operated firms their entire existence hinges on your total satisfaction and the strength of their relationship with you. As a result, our Members take your business personally.
At NAI CIR, you can be confident that your needs will be our top priority – not just our next assignment – because our Members' success is entirely dependent on your success. Our seamless network with NAI Global offers over 180 brokerage and property management firms with 6,700 professional local market leaders around the world are completely committed to your needs. They are all actively managed to work cohesively in your local market or around the world, sharing their very best ideas with a singular purpose: exceeding your expectations to earn your business again and again.
This highly personal and unwavering commitment to service excellence can't be duplicated anywhere else and is the powerful common thread that runs through all of our firms – setting the entire NAI Global network far apart from the competition.
WHAT WE CAN DO FOR YOU

Call on NAI CIR when you need sales, leasing, property management, asset management, investment, advisory or consulting services. Use our services with confidence.