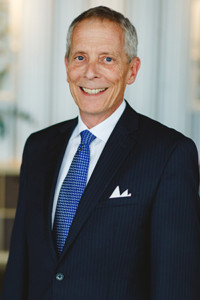 Daniel J. Alderman
Scope of Service Experience
Dan specializes in office, industrial and commercial transactions in the Harrisburg Area as a seller/lessor or buyer/lessee representative. Dan brings focus and strong negotiating skills to the table, as well as an extremely efficient and organized system. He has completed millions of square feet of projects. He deals openly and honestly with his clients while working with them to achieve the best results.
Backgroun

d &

Experience
Dan has been active in the sales and leasing of commercial real estate since 1983 in the Harrisburg metropolitan area. In January 1991, he joined NAI/CIR, where he consistently handles between $35-50 million of transaction volume annually. He has successfully represented two substantial office parks and two substantial industrial parks in the Harrisburg Region. He has also consulted with local townships on zoning matters.
Professional Associations & Designation
– Member, PA Association of REALTORS and National Association of REALTORS
– Board of Directors, Harristown Enterprises, Inc.
– NAI CIR's Sales Associate of the Year, numerous times
– Member, NAI Global Industrial and Office Councils
Transaction History
– Sale of Kost Road – 80,904 sf former IBM office building (including ancillary distribution facility) to investor for $23.8M
– Sale of 470 Friendship Road – 79,276 sf multi story suburban office building to investor for $8.4M
– Sale of 300 East Park Drive – 75,751 sf suburban single story office building to user for $3.9M
We Take Your Business Personally
NAI Global Member firms are owned and operated by local market leaders which means they have far more at stake than the average commercial real estate brokerage: as owner-operated firms their entire existence hinges on your total satisfaction and the strength of their relationship with you. As a result, our Members take your business personally.
At NAI CIR, you can be confident that your needs will be our top priority – not just our next assignment – because our Members' success is entirely dependent on your success. Our seamless network with NAI Global offers over 180 brokerage and property management firms with 6,700 professional local market leaders around the world are completely committed to your needs. They are all actively managed to work cohesively in your local market or around the world, sharing their very best ideas with a singular purpose: exceeding your expectations to earn your business again and again.
This highly personal and unwavering commitment to service excellence can't be duplicated anywhere else and is the powerful common thread that runs through all of our firms – setting the entire NAI Global network far apart from the competition.
WHAT WE CAN DO FOR YOU

Call on NAI CIR when you need sales, leasing, property management, asset management, investment, advisory or consulting services. Use our services with confidence.