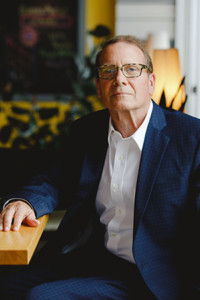 Craig J. Rahn
o +1 717 761 5070 ext. 136
m +1 717 979 4313
f + 1 717 975 9835
Scope of Service Experience
Associated with NAI CIR, the largest commercial industrial real estate firm (both in number of agents and sales volume) between Pittsburgh and Philadelphia, since 1978. His 30 years of serving Central Pennsylvania's commercial and industrial real estate requirements makes him one of the market's most experienced and respected specialists. He has completed many millions of dollars of transactions and is known for the individualized attention he gives to each client.
Education
Craig received his Bachelor of Science Degree from Kutztown University where he studied Geography and its influence on the growth of our Nation's industrial and economic development. He received his GRI (Graduate Realtors Institute) designation by completing the required courses of the Realtors Institute of the National Association of Realtors.
Professional Associations & Designation
After Craig emerged as a distinguished member in the real estate community, he became an affiliate of the West Shore Chamber of Commerce, a YMCA past board member, and currently serves on the PinnacleHealth Annual Fund and Major Gifts Committee , and has obtained his Graduate Realtors Institute (GRI) designation.
Transaction History
-A & P Superfresh
– AT&T
– Agway, Inc.
– Air Express International
– Alcoa
– American Appliance
– Bankers Life Insurance Co.
– Bell of Pa
– Computer Learning Network
– Computer Science Corporation
– Conestoga Wood, Inc.
– Connecticut Mutual Insurance Co.
– Crabtree Rohrbaugh & Associates
– Crown American Corporation
– Cumberland Valley Motors
– Data General
– Deutz-Allis
– Development East
– Devise Bus Integration
– Disciplinary Board of the Supreme Court of Pa
– Ericsson Network Systems
– Gehl Corporation
– Honey Baked Hams
– Kamand Construction
– Kraft Foods
– Marriott Corporation
-McGraw-Hill, Inc.
– NRB Industries
– NRC Corporation
– Northwestern Mutual Insurance Co.
– Ohio Casualty Insurance Co.
– Pa Blue Cross
– Pinnacle Health System
– Pitney Bowes
– Quikrete
We Take Your Business Personally
NAI Global Member firms are owned and operated by local market leaders which means they have far more at stake than the average commercial real estate brokerage: as owner-operated firms their entire existence hinges on your total satisfaction and the strength of their relationship with you. As a result, our Members take your business personally.
At NAI CIR, you can be confident that your needs will be our top priority – not just our next assignment – because our Members' success is entirely dependent on your success. Our seamless network with NAI Global offers over 180 brokerage and property management firms with 6,700 professional local market leaders around the world are completely committed to your needs. They are all actively managed to work cohesively in your local market or around the world, sharing their very best ideas with a singular purpose: exceeding your expectations to earn your business again and again.
This highly personal and unwavering commitment to service excellence can't be duplicated anywhere else and is the powerful common thread that runs through all of our firms – setting the entire NAI Global network far apart from the competition.
WHAT WE CAN DO FOR YOU

Call on NAI CIR when you need sales, leasing, property management, asset management, investment, advisory or consulting services. Use our services with confidence.