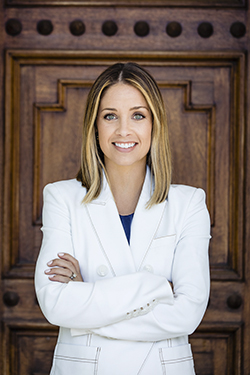 Casey Khuri
o +1 717 761 5070 ext. 134
m +1 717 574 5696
f + 1 717 975 9835
Scope of Service Experience
Leads and manages operational activities. Responsible for implementing strategic initiatives company wide. Provides relationship management and business development initiatives for the firm's brokerage teams.
Backgroun

d &

Experience
Joined NAI CIR following a 7 year career as a commercial real estate lender and analyst for Metro Bank, managing a commercial portfolio in excess of $50MM. Completed prior college internships in commercial real estate with NAI Mertz in Philadelphia and NAI CIR.
Played NCAA Division 1 Soccer as a member of the Temple Owls.
Education
Temple University, BBA, Finance and Real Estate
Professional Associations & Designation
– Capital Region Economic Development Corporation
– Board Member Big Brothers Big Sisters of the Capital Region,
– Board Member Whitaker Center for Science and the Arts,
– Board Member Harrisburg Young Professionals,
– Board Member & Past President The Hill Society
– Trustee/Board Member Temple University Graduate Owl Club
We Take Your Business Personally
NAI Global Member firms are owned and operated by local market leaders which means they have far more at stake than the average commercial real estate brokerage: as owner-operated firms their entire existence hinges on your total satisfaction and the strength of their relationship with you. As a result, our Members take your business personally.
At NAI CIR, you can be confident that your needs will be our top priority – not just our next assignment – because our Members' success is entirely dependent on your success. Our seamless network with NAI Global offers over 180 brokerage and property management firms with 6,700 professional local market leaders around the world are completely committed to your needs. They are all actively managed to work cohesively in your local market or around the world, sharing their very best ideas with a singular purpose: exceeding your expectations to earn your business again and again.
This highly personal and unwavering commitment to service excellence can't be duplicated anywhere else and is the powerful common thread that runs through all of our firms – setting the entire NAI Global network far apart from the competition.
WHAT WE CAN DO FOR YOU

Call on NAI CIR when you need sales, leasing, property management, asset management, investment, advisory or consulting services. Use our services with confidence.